Spiders (Family Araneae)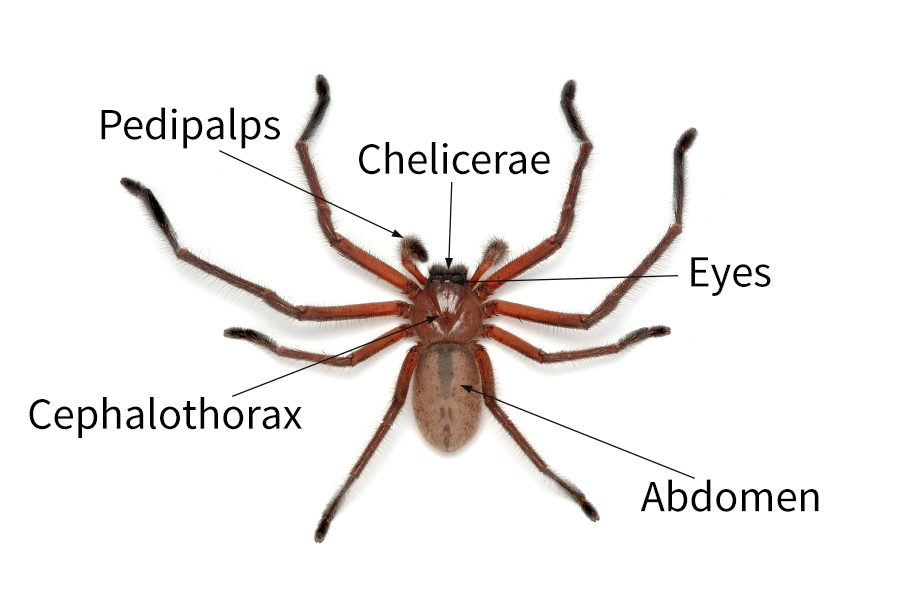 Identification:
Spiders are a large and diverse group, but all spiders have the same basic body plan with a fused head and thorax (cephalothorax), abdomen, and 8 walking legs.
Some spiders can bite if provoked, so do NOT pick them up.
Habitat:
Spiders can be found on the ground, in trees, or under rocks and logs. They are ubiquitous in the forest!
Overview:
All spiders are carnivores (meat eaters). They primary food is small insects, and they are important for controlling insect numbers. Spiders have a keen sense of sight and may deploy webs, traps, or suprise tactics to capture their prey. Spiders provide food to other spiders, large insects, birds, small reptiles and amphibians, and small mammals like shrews.
Fun Fact: 
Silk comes out of spiders as a liquid and quickly solidifies once outside the spiders' body. Spider silk is an amazingly material because it is both strong and flexible.
Sources:
https://ipminstitute.org/wp-content/uploads/2016/06/Spider-Guide-Wegner-...
https://www.britannica.com/animal/spider-arachnid
http://www.biokids.umich.edu/critters/Araneae/
Image Sources: